Our Philosophy
A Family Chiropractor Philosophy

The body has inherent power to restore and heal itself without the use of unnecessary drugs or surgery. At A Family Chiropractor, we use traditional hands on treatment followed by corrective spinal adjusting techniques, structure, balance and flexibility can be restored and the nervous system better integrated to provide healing and restorative vigour to the body.

We influence structure to restore function.
Welcome to our chiropractic clinic!
A Family Chiropractor has been providing chiropractic services to the Western Sydney Community for over ten years. We welcome you and your family to our practice. We are committed to treatment excellence and in making your visit with us pleasant and informative.
Hossain Tefaili BSc M Chiro. (Macq Uni)

Hoss holds both a Bachelor of Science and Masters of Chiropractic (Macquarie University). He has practised at St Mary's for 10 years and has just opened a new chiropractic clinic in Kings Langley and enjoys treating diverse spinal, musculoskeletal and neuromuscular conditions. Hoss tutors in the Masters in Chiropractic program at Macquarie University teaching and correcting students in the chiropractic technique (diversified) Hoss loves hang-gliding and spending time with his wife and five children.
Chiropractic care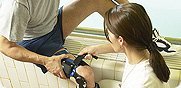 We provide advanced spinal correction utilizing "state of the art" chiropractic techniques. Never in the history of chiropractic have we been able to provide the level of help and expertise that now exists. 
lifestyle advice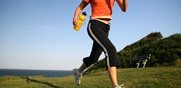 We like to "coach" our patients on certain activities they should avoid or do differently to avoid aggravating their particular health challenge. Our goal is to help you achieve a fulfilling lifestyle full of the activities they enjoy most.
nutrition counseling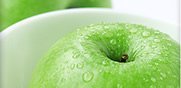 We provide specific recommendations on nutritional supplements and healthy food choices to enhance our patient´s return to optimal health. Do you know which supplements and vitamins are good for you?
Our Care
We understand each patient is different and tailor the treatment to each individual need.
A thorough history is taken by the chiropractor followed by an examination of your posture, spine mobility, flexibility and relevant tests specific to your complaint. Some cases may be more complex requiring further investigation. If necessary you will be referred for radiological services to confirm diagnosis or to your GP should we detect your complaint is not related to a musculoskeletal cause amendable to chiropractic care.
Treatment consists of 10 – 15 min of soft tissue therapy followed by a full range of advanced chiropractic techniques based on current scientific and clinical research.
These techniques may include spinal or peripheral adjustments, the use of heat, muscle release therapies, activator, flexion distraction, electrotherapy, neuro emotional technique and pelvic blocking.
Treatment is tailored to your individual need and implemented to the highest standards of care.
Chiropractic services sydney